With a somewhat misleading name, canoe polo is actually very similar to water polo except it is played in kayaks. 
This sport provides action-packed, fast-moving matches full of rapid ball handling incredibly fast turns and the occasional eskimo roll.
Members compete in the Melbourne Competition on Wednesday nights in Brunswick which is open to all people - the only requirement being that you can swim.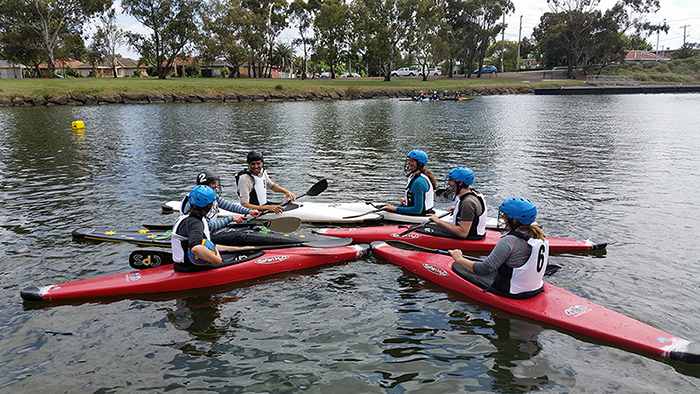 The Huddle
Photo: Lauren Killijak
Past Canoe Polo Trips