Dropping by is the best way for you to come and get to know us, find out more about membership and upcoming trips, or even just chat to people. No need to be a member, just turn up and introduce yourself!
We have a bouldering wall, kitchen, library and even a movie theatre! 
The clubrooms are located just south of the main (Parkville) campus of Melbourne University. Opposite the ''SPOT'' building at 169-171 Berkeley Street, Melbourne, VIC, 3000 which runs North/South off Grattan St.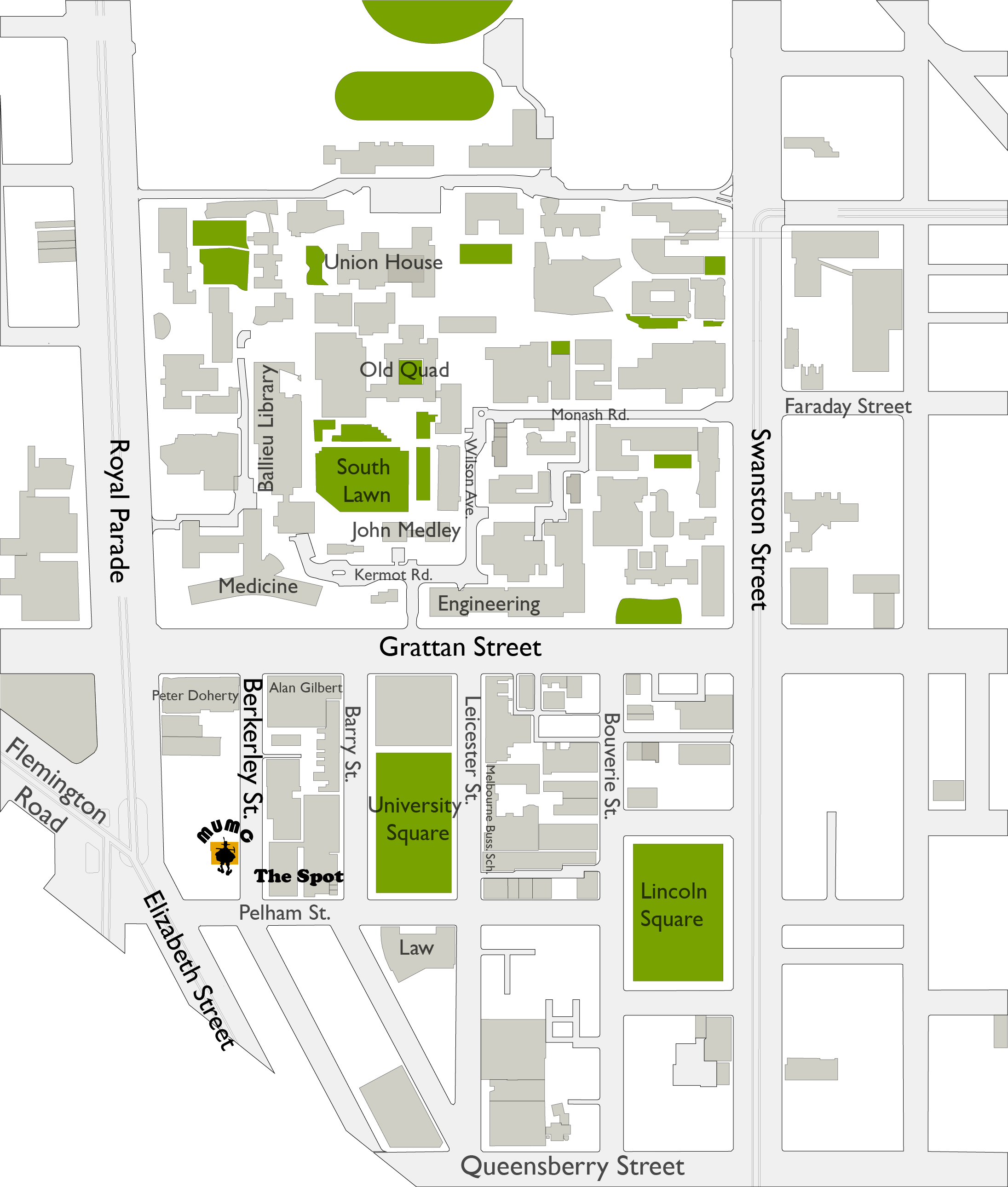 Social Tuesdays - 7.00 PM
Everyone welcome - both member and non-member!
Our weekly meetings are on Tuesday evenings from 7 pm pretty much every week of the year. It's here that you can find out what trips are heading away, confirm your place and arrange the hire of any gear you may need.
Afterwards join us at ''The Clyde Hotel'' for dinner and to hear about our recent adventures. The club meets all year round, with trips going away every weekend!


Upcoming Social Trips
---
Past Social Trips