Spartan Trifecta Weekend, Bright


Trail Running, Events
Thu 14 5:00pm - Sun 17 Nov 2019 7:30pm
Posted by Natalie U on Wed, 4 Sep 2019
Leaders: Natalie U, Sarah M (unconfirmed)
Standard: Intermediate
Meeting: Tue, 15 Oct 2019, 7:30 pm

---
Hey!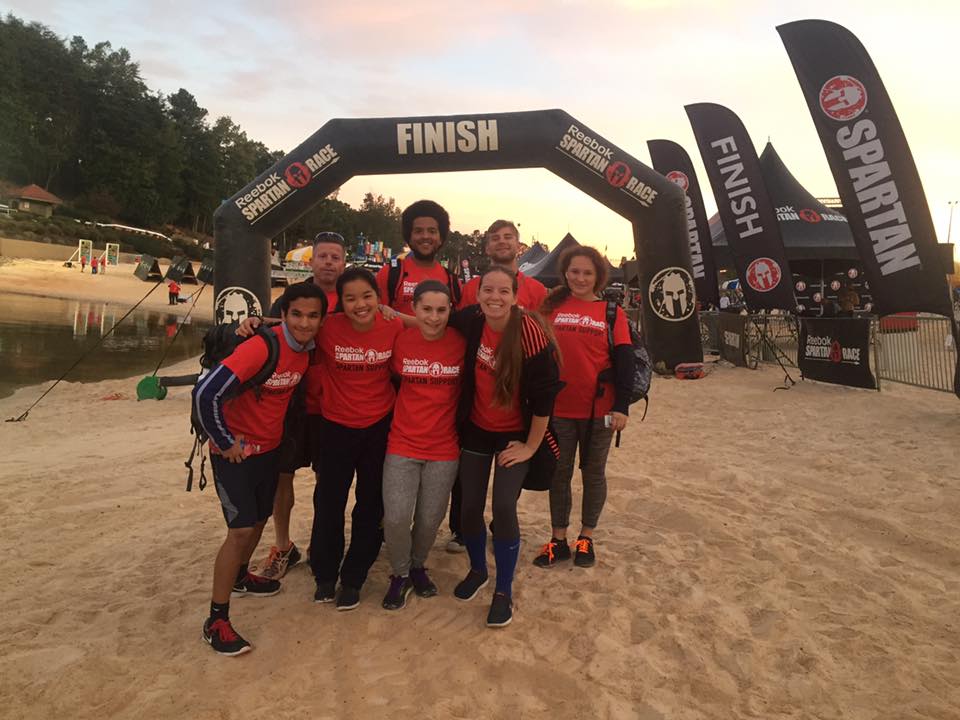 TRIP UPDATE: 
Hi everyone,
Finally some clarification on the Spartan organization, read what applies to you a) volunteer on Friday and race on Saturday, or b) race on Saturday only
 A) Volunteers
- Confirm your shift 'build crew' for Friday 15th November (8am – 5 pm)
- In case you haven't previously (months ago) expressed interest in volunteering, you might not be able to get volunteering spot any more as the organizers will have these positions filled by now – if that's your case, you'll need to buy a ticket (= non-volunteer option)
- No need to register for a race, if you're willing to use the volunteering hours at the same event (as we intend to do so), then you don't need to register for the race
- Need to be ready to come up to Bright on Thursday night (carpool TBD)
 B) Non-volunteers
- Buy your race ticket as soon as possible, flash sale 20% off all Spartan races happens today. Use promocode FLASH20AU while checking out.
- Sign up for a wave 11:40 am on Saturday 16th November, Super race (13 km, 25 obstacles)
- Get ready to drive up Bright on Friday night (carpool TBD)
I'll be in touch regarding the car groups and camping info closer to the race day.
In the meanwhile, convince as many of your friends to join us, the more the merrier!
Original post:
Have you ever found yourself thinking your life has become a repetitive race for survival?
Why not spice it up with some obstacles – mud pits, barb wire, swinging rope, a water ditch…? Does any of this sound familiar to you? Indeed, we are talking about SPARTAN obstacle course race!
Join us for Spartan Super race (13 km, 25 obstacles) taking place on Saturday 16th November in Bright. To avoid paying high registration fees, we will volunteer beforehand (Friday 15th November). As a volunteer, you get a free volunteer T-shirt, lunch, parking, and more importantly - depending on the number of volunteering hours – either registration fee concession or a full race for free. Earning a free Super entry requires 14 hours volunteering.
We shall arrive on Thursday night at Bright and stay likely in the nearby Smoko Camping Ground. The itinerary is: to volunteer on Friday (full day); run Super on Saturday morning, have the rest of the afternoon to recover and wonder around Bright, cook some nice dinner at the camp ground; and on Sunday do some easy hike in the area, probably around Mount Beauty or Lake Guy (we're open to suggestions, also depends on how beaten do we feel after the race) and then head home to get to Melbourne in early evening hours.
If you haven't done any Spartan race before, no need to worry. We will run as a team, helping one another to deal with the obstacles. We might split into smaller groups depending on how fast people run, but we'll make sure that no one stays behind. It is quite common to help other racers and receive help from strangers as well – which is very nice, encouraging the team spirit, making sure that despite the challenge, everyone has a good time.
Cheers,
Natalie and Sarah
Links to check out:
Spartan Super description: https://www.spartanrace.com.au/en/race/detail/5252/overview?filter=super&index=1
---
Back to list of trips