Spartan Trifecta Weekend, Bright


Trail Running, Events
Thu 14 5:00pm - Sun 17 Nov 2019 7:00pm
Posted by Natalie U on Wed, 4 Sep 2019
Leaders: Natalie U, Sarah M (unconfirmed)
Standard: Intermediate
Meeting: No meeting

---
Hey!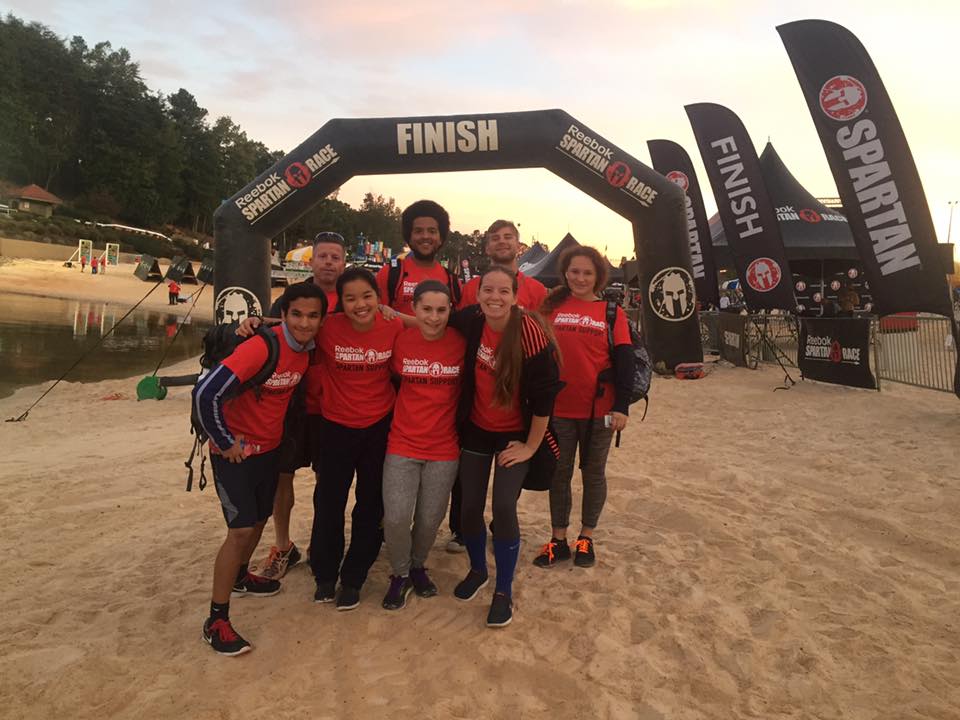 Have you ever found yourself thinking your life has become a repetitive race for survival?
Why not spice it up with some obstacles – mud pits, barb wire, swinging rope, a water ditch…? Does any of this sound familiar to you? Indeed, we are talking about SPARTAN obstacle course race!
Join us for Spartan Super race (13 km, 25 obstacles) taking place on Saturday 16th November in Bright. To avoid paying high registration fees, we will volunteer beforehand (Friday 15th November). As a volunteer, you get a free volunteer T-shirt, lunch, parking, and more importantly - depending on the number of volunteering hours – either registration fee concession or a full race for free. Earning a free Super entry requires 14 hours volunteering.
We shall arrive on Thursday night at Bright and stay likely in the nearby Smoko Camping Ground. The itinerary is: to volunteer on Friday (full day); run Super on Saturday morning, have the rest of the afternoon to recover and wonder around Bright, cook some nice dinner at the camp ground; and on Sunday do some easy hike in the area, probably around Mount Beauty or Lake Guy (we're open to suggestions, also depends on how beaten do we feel after the race) and then head home to get to Melbourne in early evening hours.
If you would like to join us, for now you need to register your interest in volunteering for the event (link below) and wait for 6 weeks before the event to confirm your shift including the exact day and time. If you don't want to volunteer and are happy to pay the full registration fees (currently $129), you could join us on Friday night instead. Let us know if you have any questions. Meeting will be held once the volunteering shifts are open for registration, closer to the race time.
If you haven't done any Spartan race before, no need to worry. We will run as a team, helping one another to deal with the obstacles. We might split into smaller groups depending on how fast people run, but we'll make sure that no one stays behind. It is quite common to help other racers and receive help from strangers as well – which is very nice, encouraging the team spirit, making sure that despite the challenge, everyone has a good time.
Cheers,
Natalie and Sarah
Links to check out:
Spartan Super description: https://www.spartanrace.com.au/en/race/detail/5252/overview?filter=super&index=1
Volunteer Interest Registration: https://www.spartanrace.com.au/en/community/volunteers/volunteer-sign-up
---
Back to list of trips