Canoe Polo
Sun 7 Feb 2021 8:30am - 4:00pm
Posted by Natalie U on Fri, 29 Jan 2021
Leaders: Aaditya C, Natalie U
Standard: Beginner
Meeting: No meeting

---
Hey team,
this time it's MUMC and ROC organising the game at Yarra Bend, Fairfield! Bring snacks, sunscreen and change of clothes and be ready to help out a bit on the day. If you'd like to be more involved in the organisation, get in touch, the more help the merrier!
As for gear, we'll need to bring our fleet from the garage - any volunteers with towing abilities? :) I'll post a flyer on the Waterstriders fb. No pre-trip meeting necessary, I'll keep you posted through email. Fairfield is about 30 mins bike ride from unimelb, you're welcome to arrange some carpooling or get there on your own, perhaps some people can get a ride with the towing car.  Novices are welcome, but they won't be able to play unless they did some sort of paddling sport before.  
Get in touch if you have any questions.
Natalie
Event poster: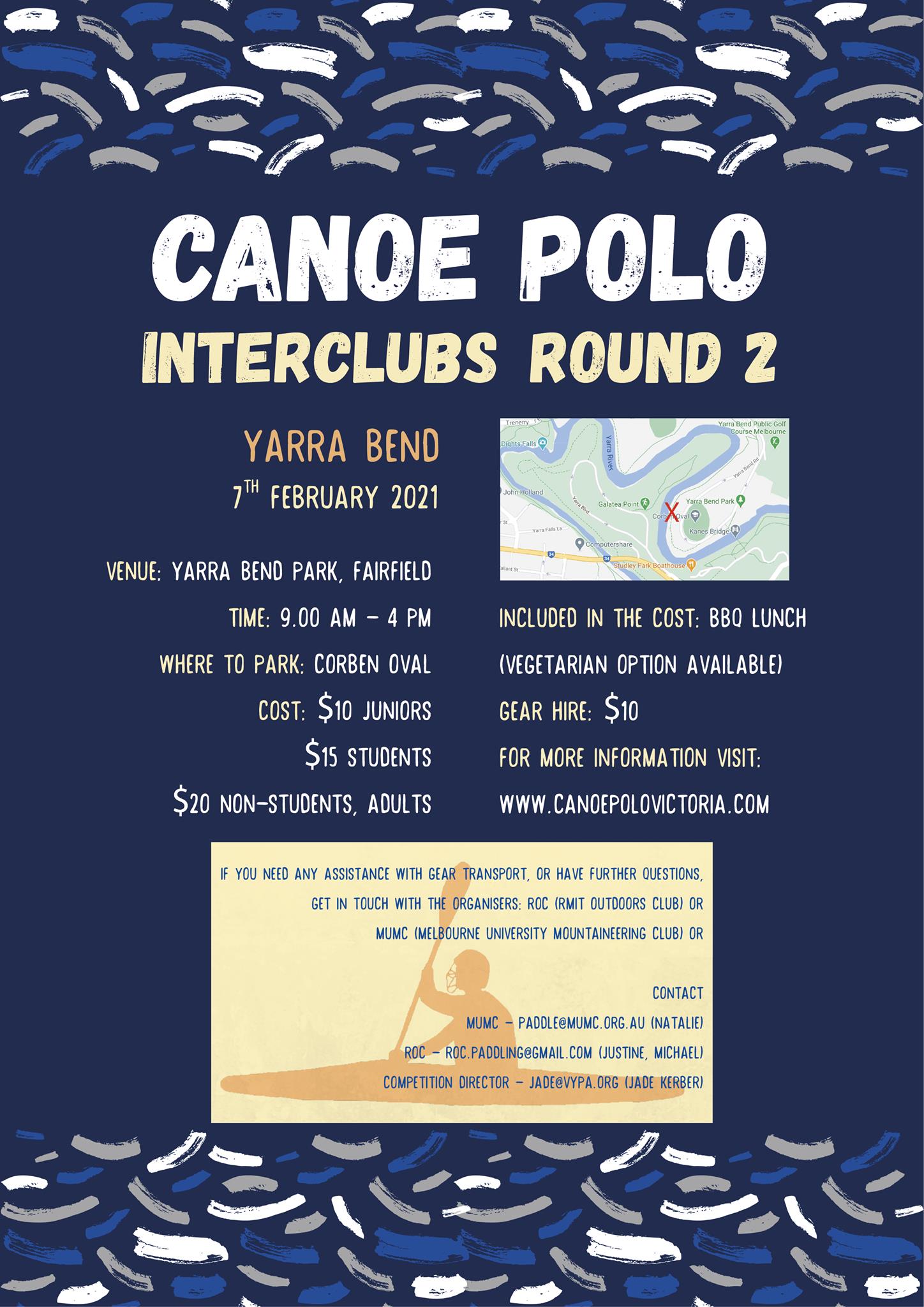 ---
Back to list of trips