Canoe Polo
Sat 29 Apr 3:45pm - Sat 17 Jun 2023 5:00pm
Posted by Aaditya C on Fri, 17 Mar 2023
Leaders: Aaditya C
Standard: Everyone welcome
Meeting: No meeting

---
*Update: Use the link below to sign up and pay for the 7 week program*
https://paddleaustralia.justgo.com/workbench/public/events?ref=1FFD2B8CEF3A6EA5C96614E56920C18DF8BBF503
Hey Everyone,
If you are new and have never heard of Canoe Polo, this is a great chance to try it out. It is this weird but fun game in which you are in Kayaks and play a game that is similar to water polo. You can watch this short video to give you an idea of the game (https://youtu.be/2jtfXgYRsxk).
It is also a great way to learn some of the basic/intermediate kayaking skills since a lot of the skillsets can be transferred into other forms of kayaking like whitewater, flatwater and sea kayaking.
Jade from VYPA (Victorian Youth Polo Academy) along with a few MUMC members will be running Canoe polo pool sessions from April 29th to June 17th every Saturday from 3:45pm at MLC pool in Kew. You will be learning basic kayaking skills and get trained in the sport and play a lot of games.
The cost will be 120$ for 7 weeks on the water which works out to less than 18$ per session inclusive of all the gear. For non Paddle Australia members, there will be a one time 20$ event insurance payment in addition to the 120$. The event is also LGBTIAQ+ inclusive.
**Please note that this is an externally run event**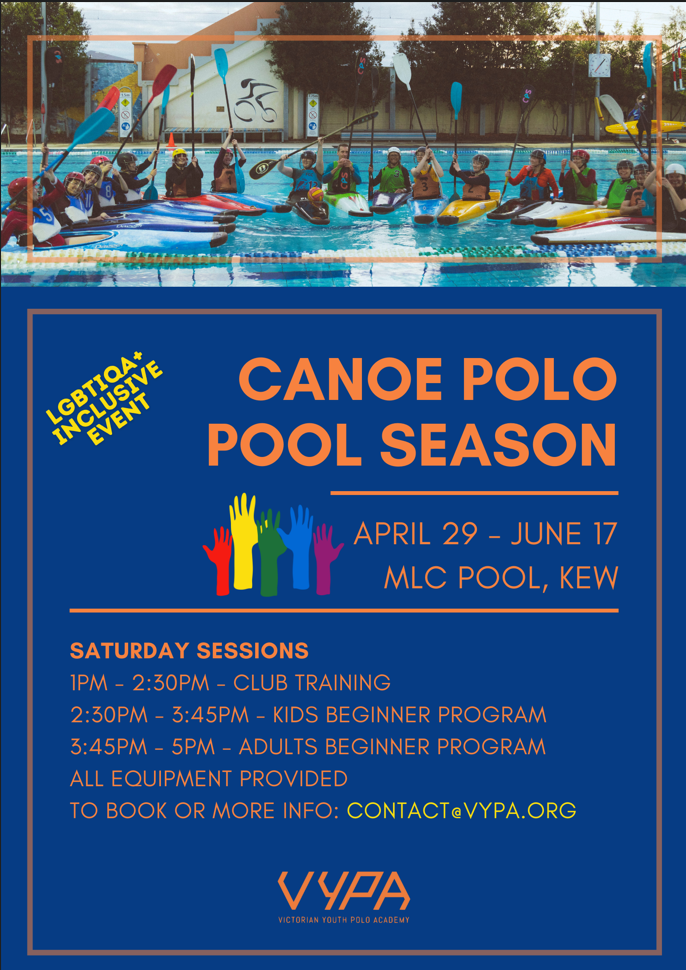 If you have any queries, feel free to reach out.

Cheers,
Aadi
---
Back to list of trips