Bushwalking
Sat 3 - Sun 4 Jun 2023
Posted by Luke S on Thu, 18 May 2023
Leaders: Bernhard A, Lindsay K
Standard: Intermediate
Meeting: Tue, 30 May 2023, 7:00 pm

---
Wait... 3 Mt Stirling Trips on the same weekend? Sounds like a party!
Bring your festive gear (and winter clothing) as we head up to Mt Stirling for an overnighter. 
We'll leave the club rooms at 6:30am and drive 3-4 hours to Telephone Box Junction. 
DAY 1:
We'll start the hike at Telephone Box Junction and complete a loop past Razorback hut, the Cricket pitch, and GGS hut  before dropping our packs at Bluff spur hut and adventuring up to The Monument and Craig's hut. We will head back down via Mt Stirling to camp overnight at Bluff Spur Hut (totaling 18km - there is the option to skip Craig's hut if we don't want to continue past the Monument). 
DAY 2:
On Sunday, we'll then walk the bluff spur track, and add a little extra loop along Upper Baldy and Fork Creek Trail and circle back to Telephone box junction (9.5km). 
All participants must have previous overnight hiking experience and adequate gear for very cold and likely snowy/wet conditions, previous snow camping experience is preferred.
If there is lots of snow we will likely hire some snowshoes - I will confirm costs closer to the date.
Fuel and Mt Stirling Resort entry costs will be split between the group after the trip.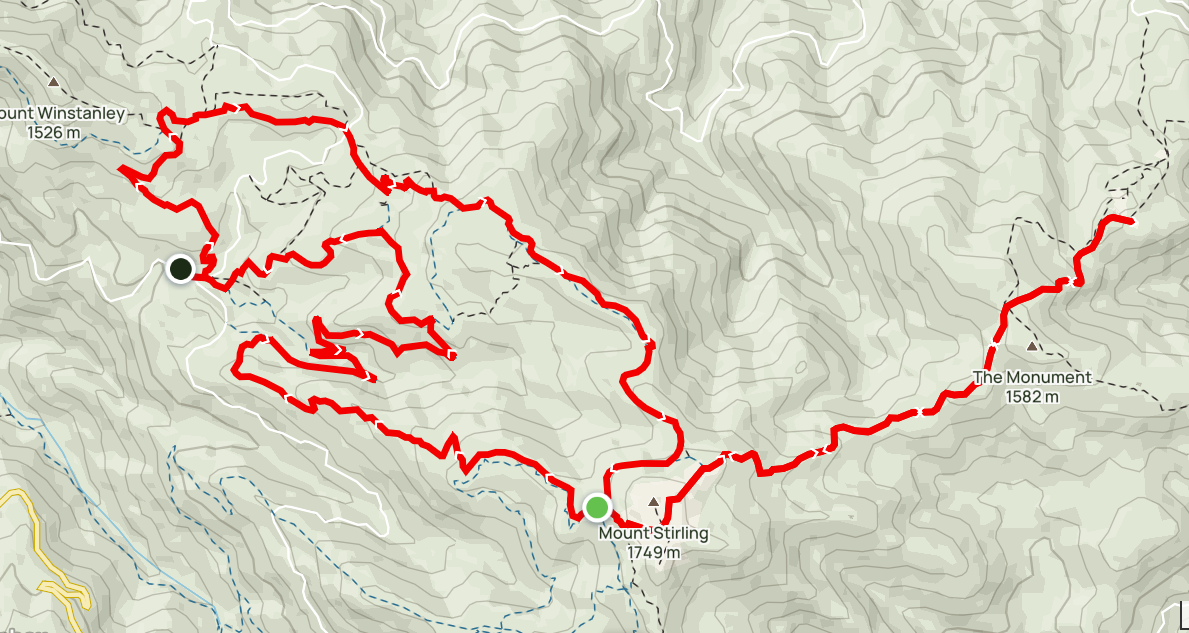 ---
Back to list of trips