This trip has been cancelled

Bushwalking
Sat 19 6:00am - Sun 20 Aug 2023 6:00pm
Posted by Lindsay K on Thu, 13 Jul 2023
Leaders: Lindsay K, Khoi N
Standard: Intermediate
Meeting: Tue, 15 Aug 2023, 7:00 pm

---
Ignore the cacellation sorry. 
Hi everyone,
Who is keen to join us on a winter hike in Mount Buffalo National Park? Expect snow, sheer cliffs, granite tors, waterfalls and spectacular views.
The plan would be to meet at the clubrooms at 6am on Saturday and drive 3.5 hours through Porepunkah to Eurobin Creek Picnic Area; the car park and trail head. From there we will hike along 'The Big Walk' trail for 11km and about 1000m of altitude gain to the abandoned Mount Buffalo Chalet, where we can have a little explore, soak up the views and have a picnic lunch.
After lunch we will make our way along another 2.5kms of trail to Lake Catani, an artificial lake in the National Park where we will set up camp among the snow gums. I will bring a special prize for anyone who takes a dip in the lake! The facilities at the campground are fairly limited in winter, consisting of just a drop toilet and a stone hut. We may want to think about splitting a bag of firewood between us, so we can enjoy a campfire at night.
On Sunday let's get up earlier rather than later and follow 'The Monolith Circuit' for 4km along the lake and past the Monolith back to the Chalet, before joining back up with 'The Big Walk' and returning along the 11km trail to the cars. By then, I think we will all be ready for a pot and a parma at the Porepunkah Pub.
To join this hike, you must have overnight hiking experience and ideally winter/snow camping experience. Closer to the date, We will contact people individually regarding their experience, setup and gear hiring requirements. I will also keep an eye on the snow report in case we need to hire snow shoes. Transport costs TBA.
Sound like fun?
Regards, Khoi and Lindsay
https://www.trailhiking.com.au/hikes/the-big-walk/
https://www.trailhiking.com.au/hikes/the-monolith-circuit/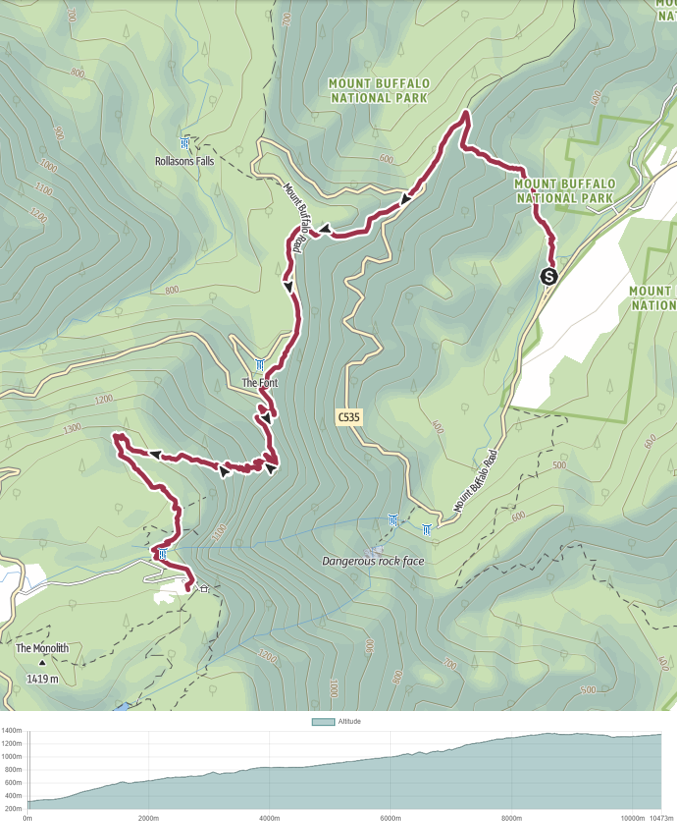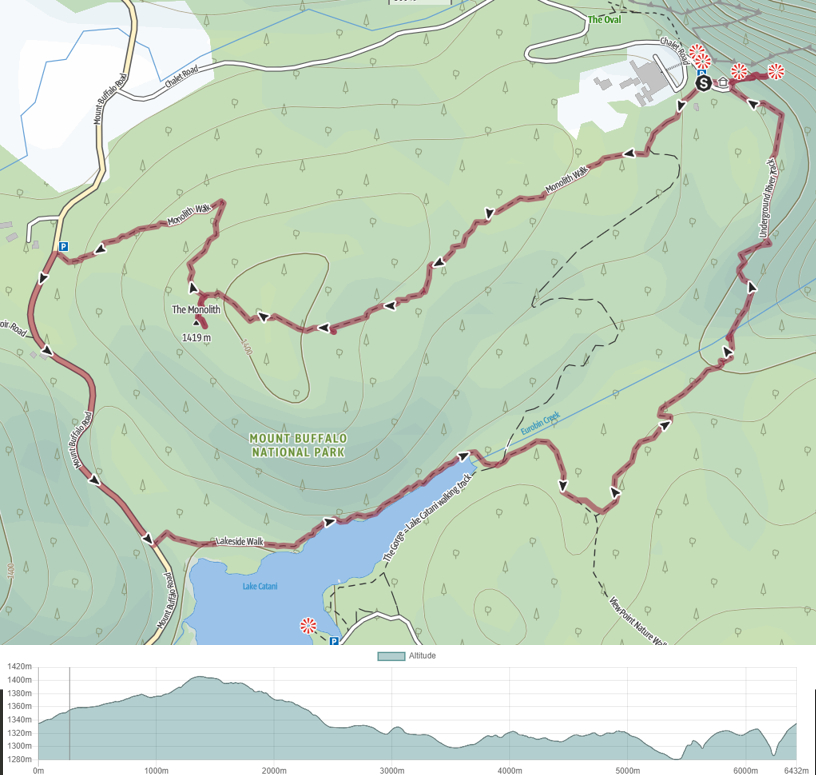 ---
Back to list of trips