XC Skiing
Sun 13 Aug 2023 6:00am - 8:00pm
Posted by Alicia C on Wed, 2 Aug 2023
Leaders: Alicia C, Jay S
Standard: Intermediate
Meeting: Tue, 8 Aug 2023, 7:00 pm

---
NOTE: This has been changed to a day trip due to poor conditions. We will drive to Telephone Box Junction on Sunday, get a shuttle to the start of the groomed trails, and make our way up to the summit past Cricket pitch and King Spur hut, and back the same way down.
Join us for a fun weekend xc skiing and snow camping at Mt Stirling!
DAY 1:
We'll leave the club rooms at 6am and drive 3-4 hours to Telephone Box Junction. The snow line is about 3km from this point so we will get a lift from the ski patrol guys (about $15 each) to the start of the groomed trails.
We'll make our way up the trails past the Cricket pitch and King Spur hut, and finally to Bluff Spur hut to set up camp. Depending on time, we will try to summit Mt Stirling this afternoon before sunset and a fun night of snow camping!
DAY 2:
On Sunday, we can spend a bit of time exploring the trails around the summit, then make our way back down to the cars.  We'll stop in Mansfield for dinner.
All participants must have at least downhill skiing experience (preferably to Blue Run level), and ideally xc ski experience too. You will need adequate gear for very cold conditions, previous snow camping experience is preferred.
Fuel and Mt Stirling Resort entry costs will be split between the group after the trip.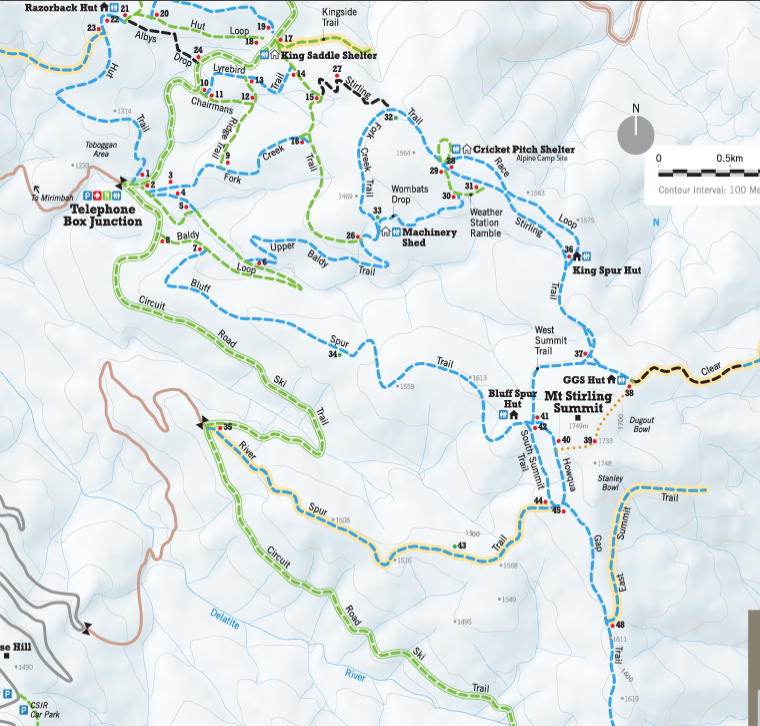 ---
Back to list of trips