You get to visit marvellous and wild places, with steep and sculpted walls, resident glow-worms, spiralling waterfalls, and lush ferns. The first misconception is that all canyons are technical. Not so. There are some lovely canyons in the Blue Mountains that do not require ropes at all. In fact, canyoning did not evolve from climbing, but was invented by intrepid bushwalkers. They wanted to follow the mysterious twisting streamways to their conclusion, and hence came up with methods to safely negotiate drops, pools and waterfalls.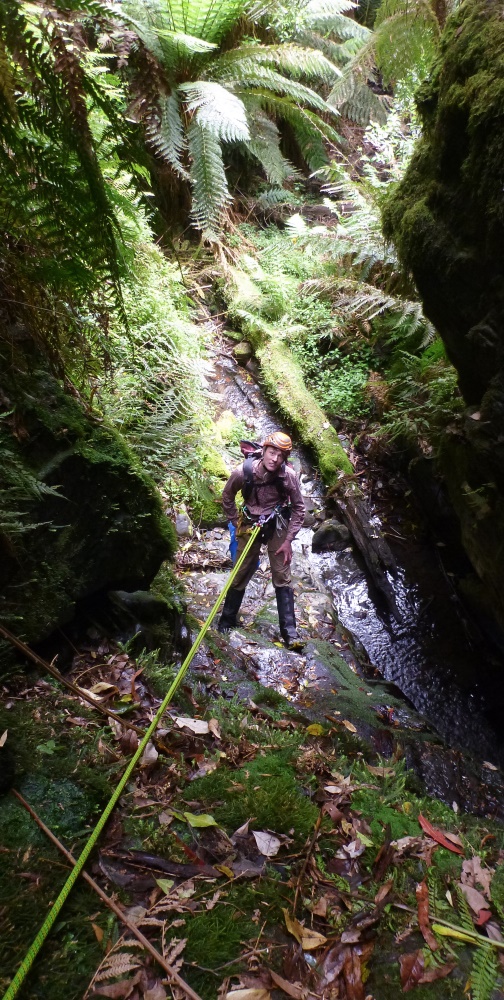 Robert Canyoning in the Otways
Your first descent into a canyon doesn't have to involve ropes. There are a variety of canyons that are walk-able to give you a taste of the downstream life before committing to abseiling. If this gets you keen for more, you can start building your confidence with single abseils and learning to set up anchors to abseil from, before advancing onto multiple abseils.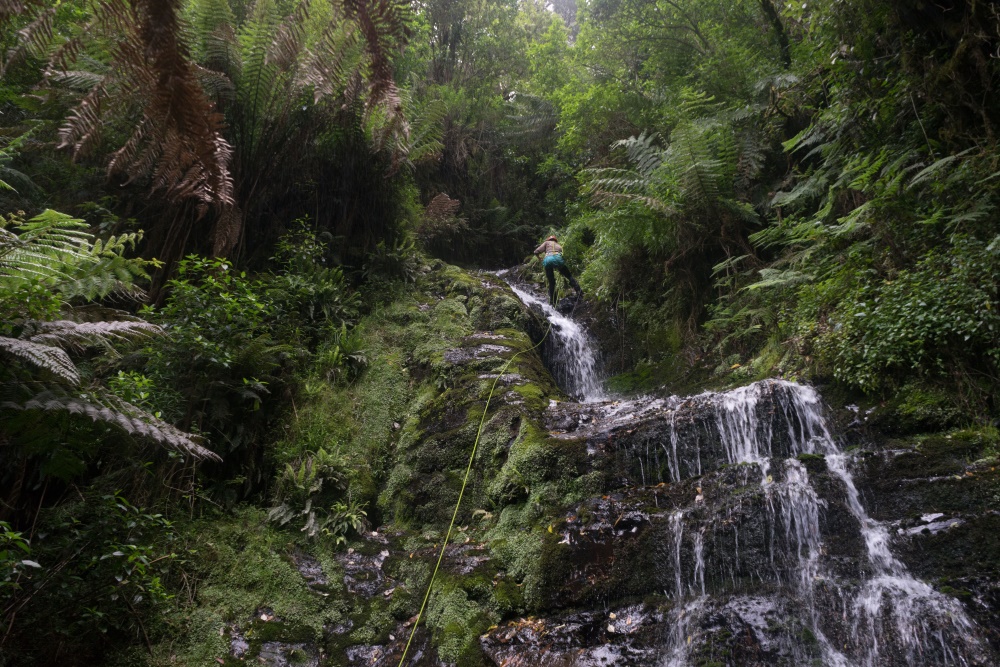 Abseiling down a waterfall in a more open canyon in the Otways
Photo: Robert Springer
Canyon gradings are a rough approximation of relative difficulty. These difficulty levels require and represent a gradual progression of skills and techniques. Check out some of the books on canyoning in the library or our club publication -
The Mountaineer
- to get more of an idea of what you can do to get exploring.
Past Canyoning Trips