Rafting is a great entry to whitewater. There is usually plenty of opportunity for piracy along the way too. Both relaxing on the flats, and thrilling on the rapids, rafting is a rewarding experience for beginners and seasoned adventurers.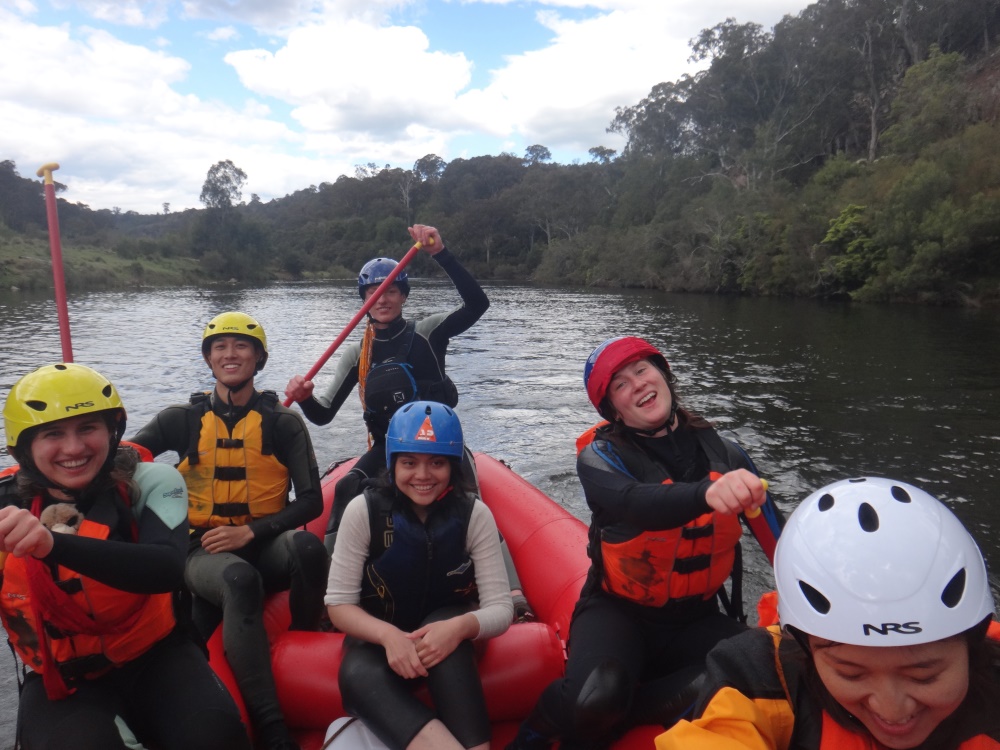 Group photo on the Mitchell River!


Rafting with MUMC
No matter what your level of experience, rafting is a great sport to get involved in. There are plenty of opportunities to get to know fellow club members as you work in a team of seven to navigate the river, with the help of your leader perched on the rear of the raft. With three rafts and a range of water gear, MUMC has most of the equipment to get you on the water and have a great time. As you build your confidence, there will be plenty of opportunities to learn to be a raft leader, or to even try out kayaking. For more information, and prior to joining a rafting trip, please read the rafting participant guidelines. To find out more about leading rafting trips with MUMC, refer to the current leader guidelines or contact the paddling officer to enquire about the leader framework and training pathways.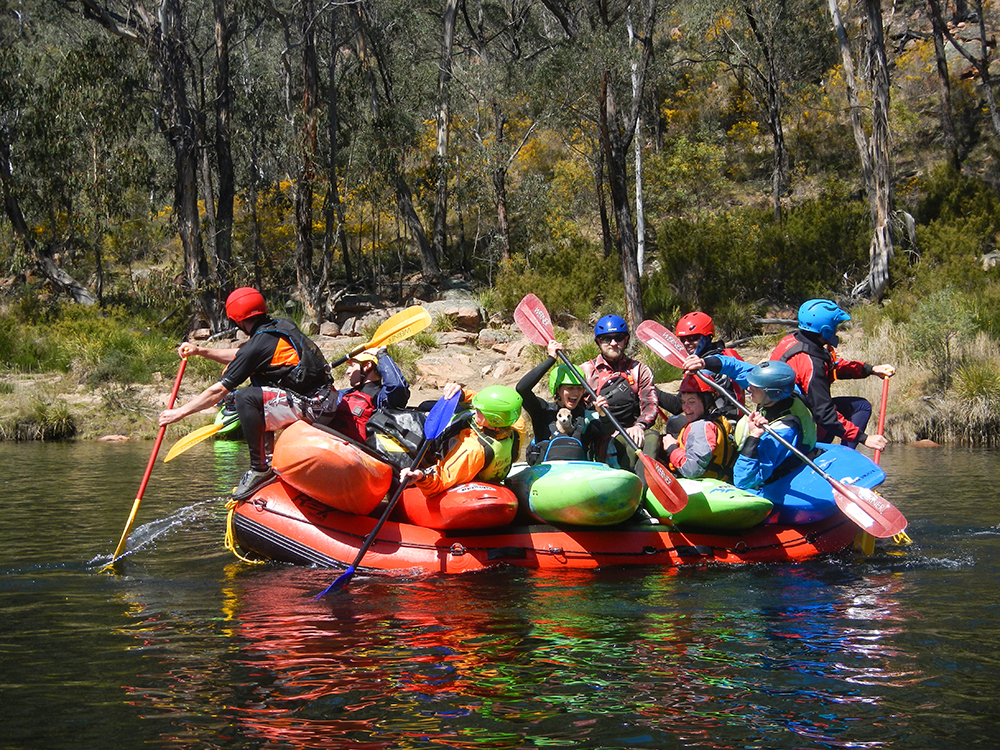 On the Mitta Mitta River

Photo credit:
Olivia Grover-Johnson


Destinations
Victoria has a variety of spectacular rivers to go rafting, such as the Mitta Mitta, the Mitchell, the Goulburn, and the Snowy Rivers. These have a variety of rapids that constantly change with the flow of the river, making each experience exciting and unique. 
To read about MUMC's recent rafting adventures, check out our club magazine - The Mountaineer. 
Past Rafting Trips