Bushwalking is the most accessible sport within the club and offers an opportunity to enjoy amazing landscapes in the company of  great people. Novice and experienced bushwalkers alike are all welcomed at MUMC.
We have trips occurring year round to destinations such as the club hut on Mt Feathertop, Bogong High Plains, Mt. Howitt in north-east Victoria, and the Grampians in the west. MUMC members have also been known to venture further to places like Tasmania, the Blue Mountains of NSW and as far as the Larapinta Track in the NT and New Zealand.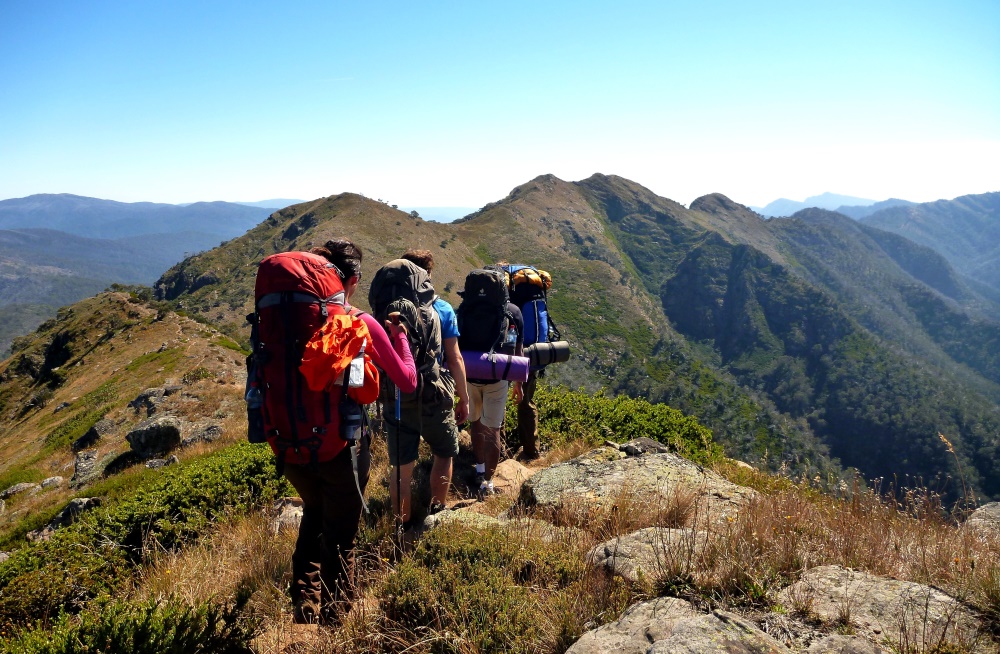 Walking along the Crosscut Saw with Gopi, Jack and Heartly
Photo: 
Danielle Curnow-Andreason
Beginners are encouraged to participate on one of our regularly-run day trips before moving onto more serious and committing overnight or multi-day bushwalks.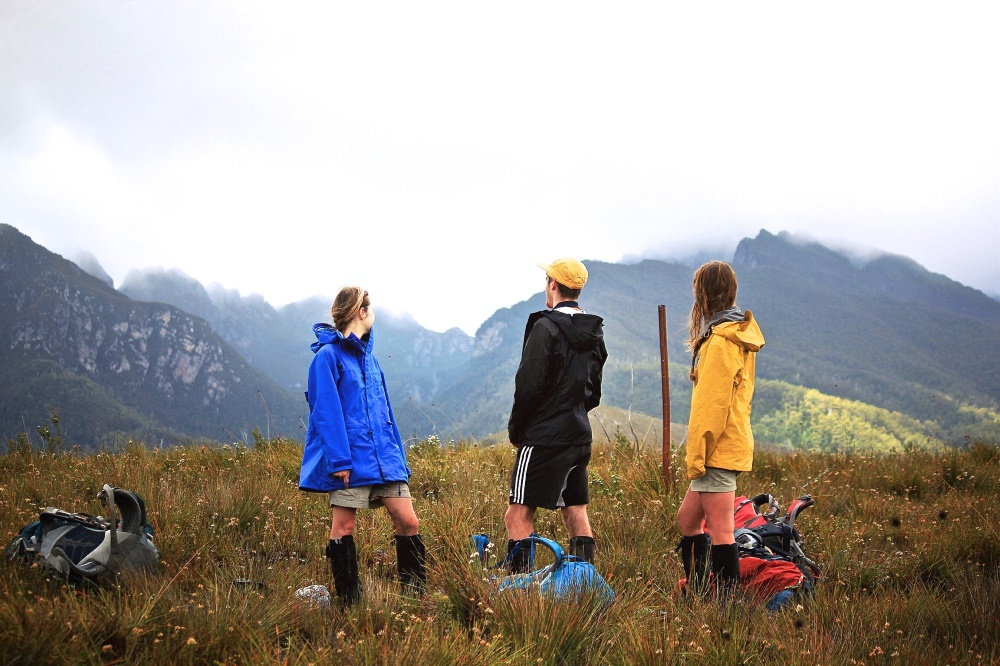 Isabel, Jade and Jack contemplating a big uphill section in Tasmania
The club has most the gear necessary for hiking available to rent for our members including, raincoats, tents, sleeping bags, navigational equipment, personal locator beacons and first aid kits.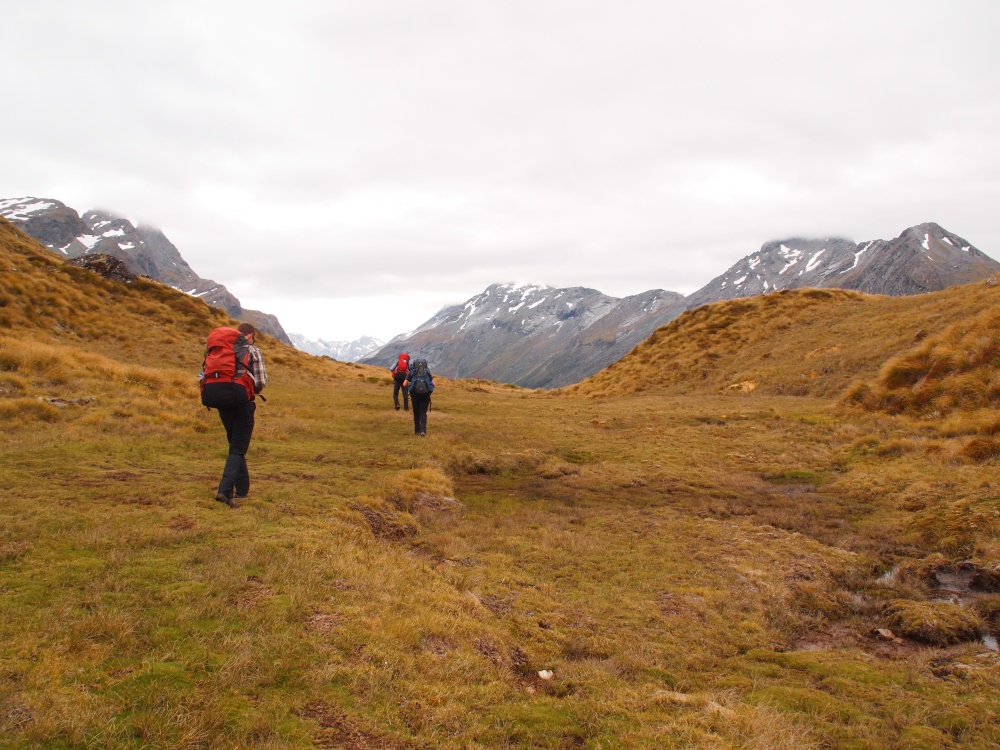 Walking in New Zealand.
Photo: Danielle Curnow-Andreason
Want some inspiration on where to plan your next adventure? Read about where OXOs have travelled in our club publication - The Mountaineer.

Upcoming Bushwalking Trips
---
Past Bushwalking Trips